Scottish Artists
From the Kingdom of Fife.

Apart from painting, caravanning is our other interest. When the weather is fair there is nothing to beat exploring the country-side and painting what
interests us.
We met and married in Germany, where Peter was serving with H.M. Forces.
In 1983 we left army life to settle in Scotland and the second period of our
life together began. It turned out to be
a bit of a penance, we bought and ran a small retail business. That was 17 years without a holiday, big mistake, food for the soul.
We are now coming to the end of our third "period" re-adjusting. This is going to be catching up on things we have had to pass on previously, like the holidays bit and also the painting. Our house was full of oil paintings most un-finished. Pressure of work, needing the space or just too tired and the mood goes.
Health issues mean we now have to
look for less physically demanding pursuits. This is it.

In 2007 we decided to take our hobby online and have never looked back. Thanks to a growing band of friends online with Scottish interests our Paintings of Scotland are now being
enjoyed all over the world.

we have aged a bit since then.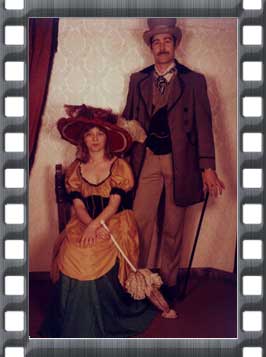 us 1976 Efteling Holland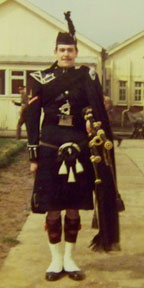 me at age 16
.....

" Scottish Artist " wifey

Hi there: My name is Rosie Hunter and as
you might have read I was born in Germany.
I studied art at the Muenster Uni, in fact it
was on assignment at Muenster Zoo that I
first met Peter, although we didn't know it
at the time. Peter was trying out his new camera at the zoo and on the other side of
the enclosure there was me and my class sitting painting the tigers.
We had a laugh years later when we
discovered that photograph. I fell in love
with Scotland during our first holiday
together we have been to many countries
but Scotland is my home.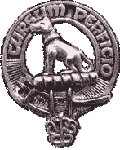 Hunter Clan
Scottish Artist me
Howdy: My name is Peter Hunter and was born in Kirkcaldy. At the age of 15 I left to join the army where I served for 15 years. Spending 12 of them mainly in Germany and including a year in Canada.

An aircraft engineer to trade I have always had a healthy interest in drawing and painting as a means of communication, relaxation or even expressing feelings.
With qualifications in engineering and technical drawings my comfort zone is probably in realism which is both an advantage and a drawback depending on what I am trying to portray. I am trying to develop a more relaxed and romantic style.
As I am maturing I am becoming more interested in history and genealogy as one does, isn't the internet magic. I have traced my ancestors back to the potato famines and the highland clearances which sort of brings history alive.
I am privileged to be able to visit these places and try to soak up the history as portrayed by what remains, each with their own stories to tell or secrets to hide.

I am extra-privileged as a Scottish Artist living in Scotland being able to not only show our art work world-wide but also have people throughout the world who enjoy looking at our Scottish paintings.

if you see us on our travels
give us a toot
xxxxxxxx
Finally got around to opening a facebook page but like the other hundred projects I am trying to juggle it is a bit of a compromise time wise. I have started uploading some Scottish pictures.